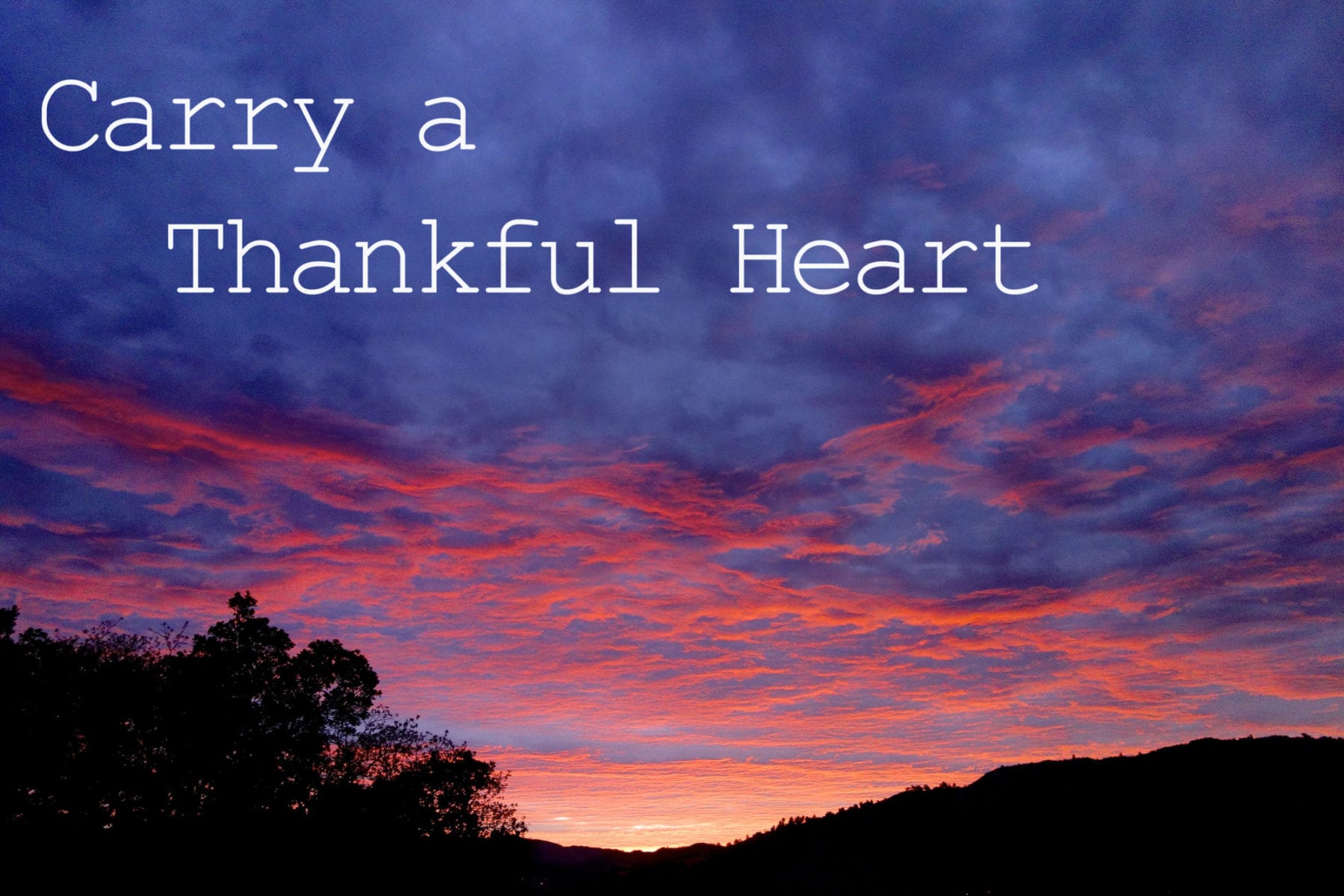 Sunrise views from my bedroom window have been pretty awesome this fall.  This capture of brilliant light and dark is a reminder of all that I am thankful for. On this blog, I often talk about carrying less. But the most meaningful and lightweight piece of gear a hiker should pack is  "A Thankful Heart". Don't you think?
I just want to take this moment to thank you. Because of incredible readers like you I am constantly encouraged, inspired, enlightened, and entertained. Thank you for countless tips, ideas, help, food, notes, comments, and sharing of yourselves. I am looking forward to blogging in the very active and fun upcoming year (yes I have exciting new plans).
Have a blessed Thanksgiving.