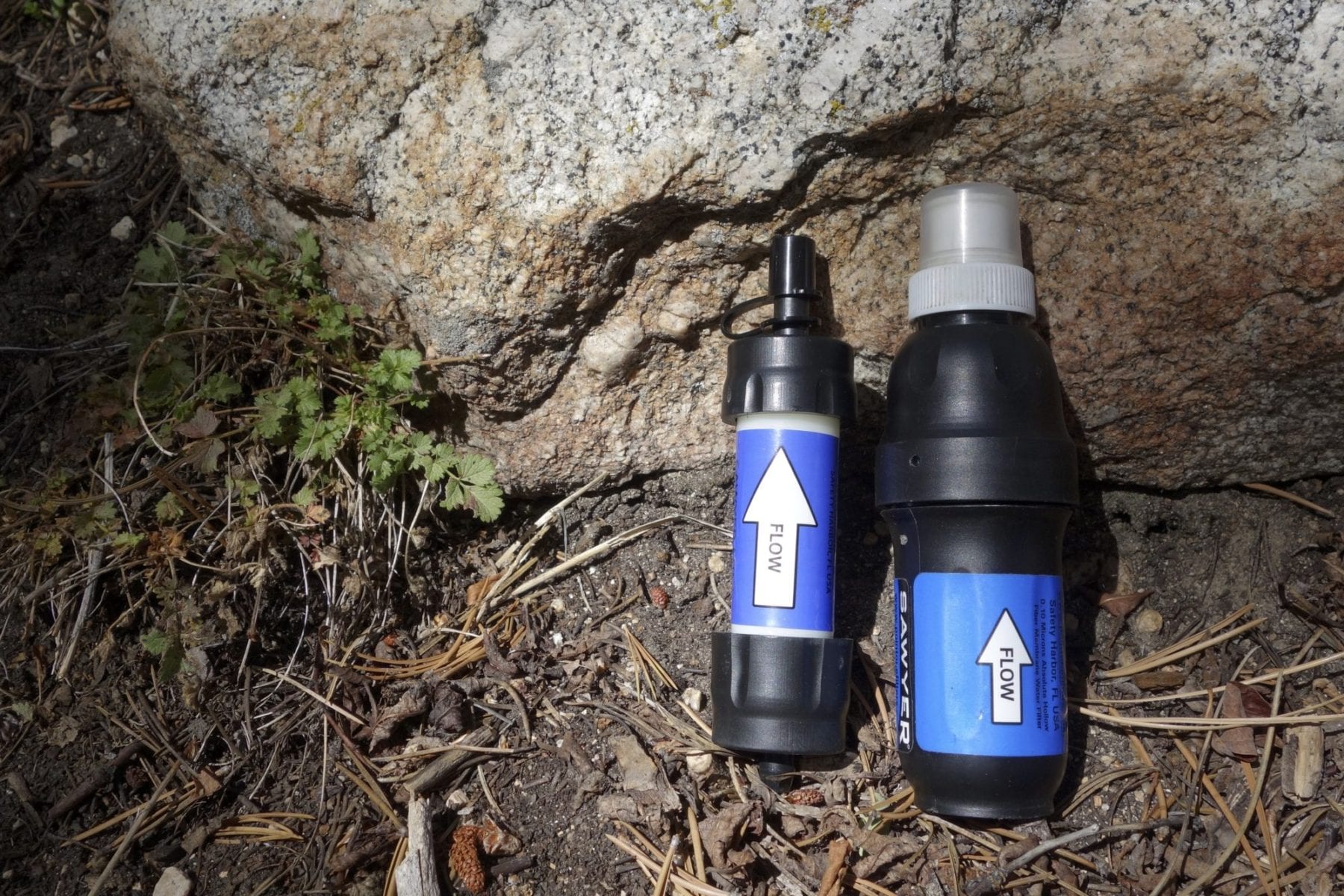 Drinking healthy water while hiking is super important to me. In my everyday life, I try my best to eat and live as healthy as possible. The last thing I want or need is to have what I love to do the most, hike, destroy my health by drinking water that has dangerous protozoans and bacteria. After 25 years of backpacking, I think I have owned almost every water filter, tablet, or drops that have been marketed. The original Sawyer Squeeze water filter I used for a few years and by far has been my favorite. Now Sawyer has an even lighter and smaller version of the Sawyer Squeeze, the Sawyer Mini.
I was fortunate to have Sawyer send me their new Sawyer Mini Water Filtration System filter to try and review. I have used and tested the mini on a few backpacks, climbs, and day hikes.
I love:
The tiny size (fits in your hand).
Lightweight! Two ounces! So light I would recommend everyone in your hiking group have their own. No more sharing water filters to save weight.
Ease of attachment. I found the Sawyer Mini easier to screw on to the bag or water bottle in contrast to the original Squeeze.
Simple and reliable!. No batteries, squeaking, leaking, or hoses. I have used this filter with some nasty water and did not get sick.
Very compatible with disposable water bottles like Smart water bottles. This is particularly handy if after a lot of use the Sawyer squeeze bag leaks or breaks while out in the field and needs to be replaced.
Easy to clean by back-flushing with the included syringe. Be sure and take the syringe along on backpacks that are longer than an overnight. Because of the small size of the Mini, I would assume it would need to be back flushed every couple of days depending on the condition of the water sources.
Versatile. It can be used as inline system with a platypus (the mini does not need an adapter), with a pouch, or you can drink directly from the filter with the included straw.
Inexpensive. $19.99 at Amazon. Seriously.
Quick. I could not tell a difference between the original and the mini. Both have a fast flow of water from the filter, so that you can get back on the trail.
Taste. Water is natural and fresh with no funny after taste. Delicious.
Recommendations:
Well the complaint I have is the mini comes with a very small pouch. It is way too small. I recommend buying a 2 liter pouch from Sawyer. That way when you are at a water source it is perfect to drink a liter and carry a liter when you leave without going back and forth to a stream or lake.
The pouches do wear out after long repeated use. On long thru-hikes it is helpful to replace the bag every few weeks. On the Continental Divide Trail last summer, Silly Chili and I had a new pouch sent in our resupply every month.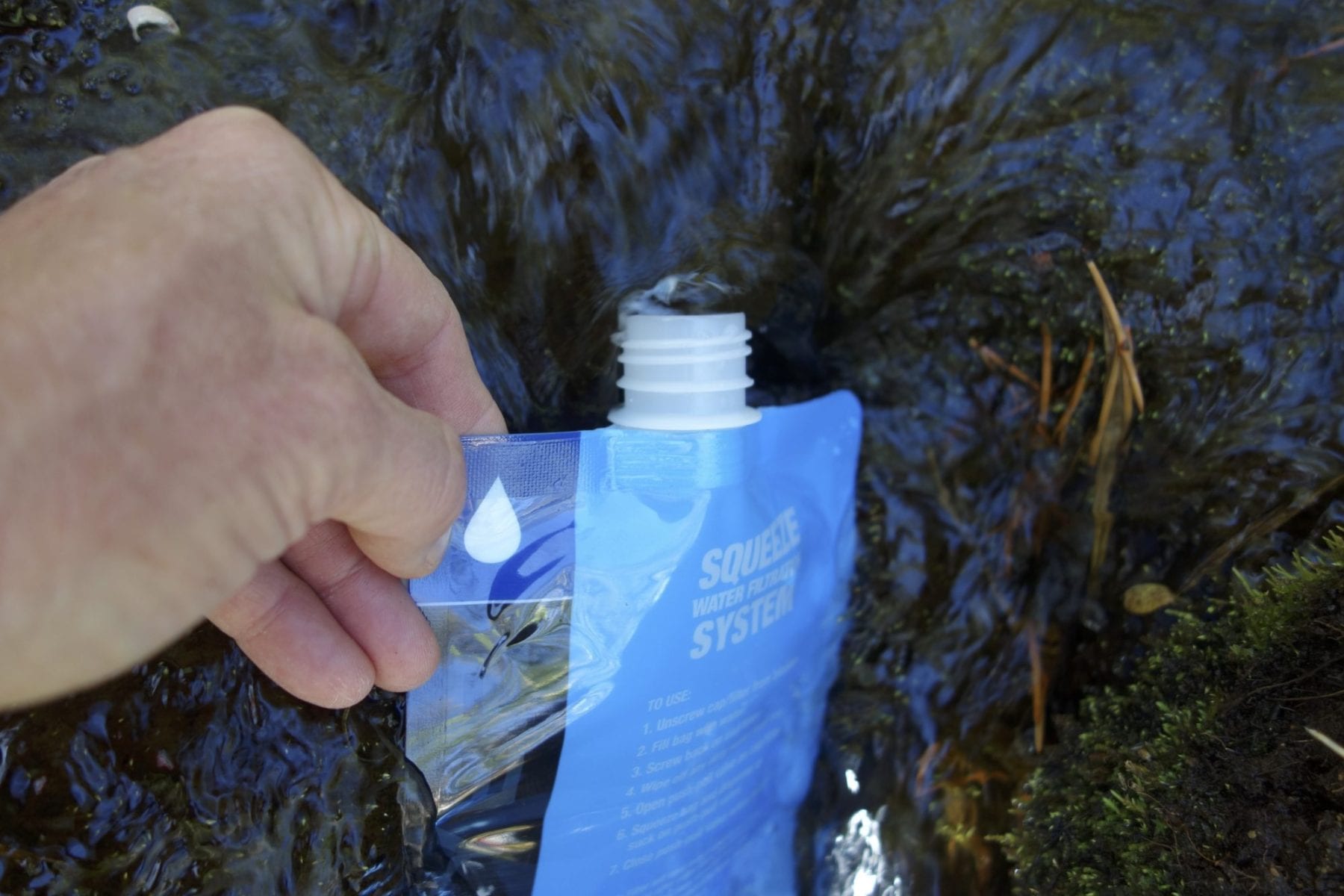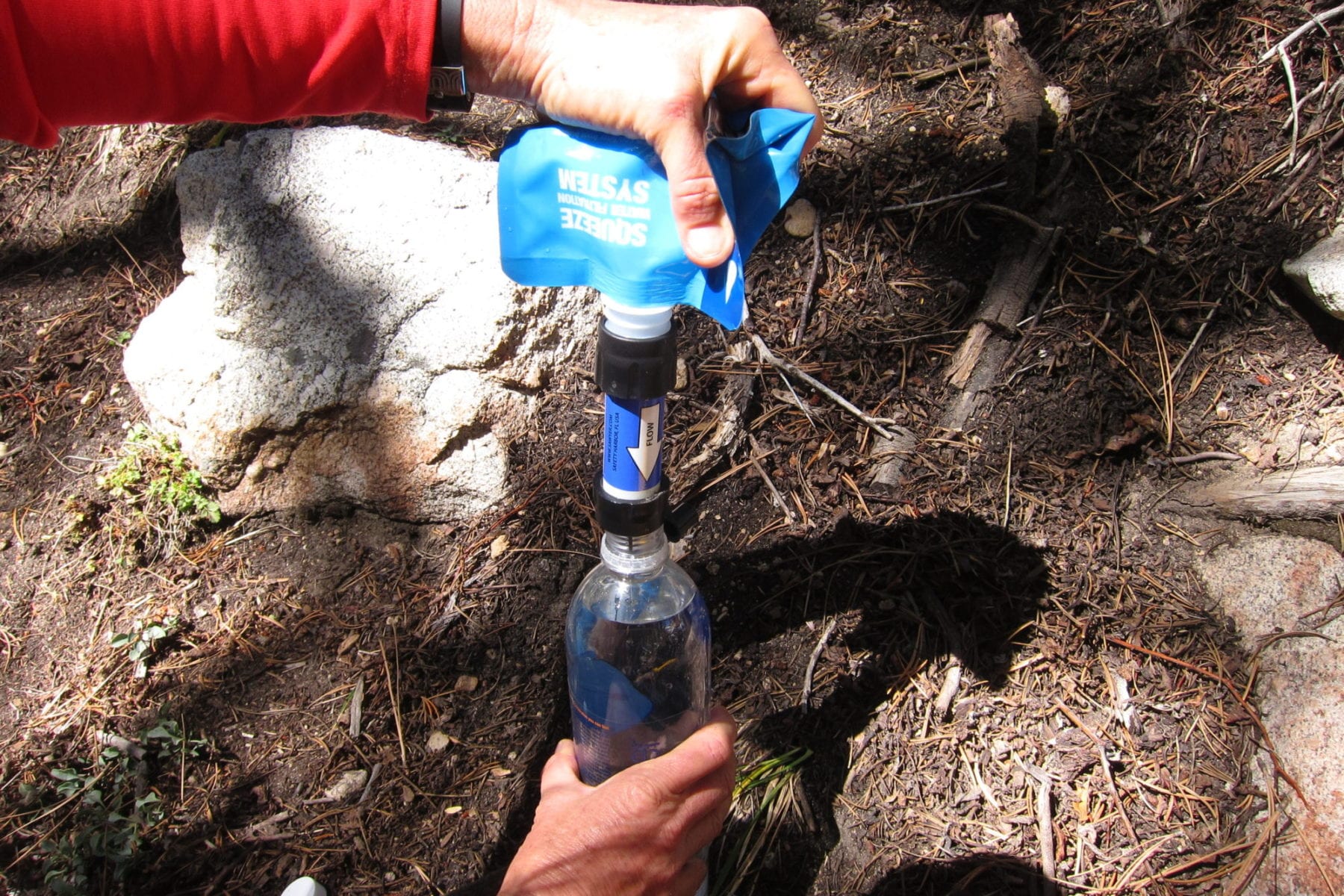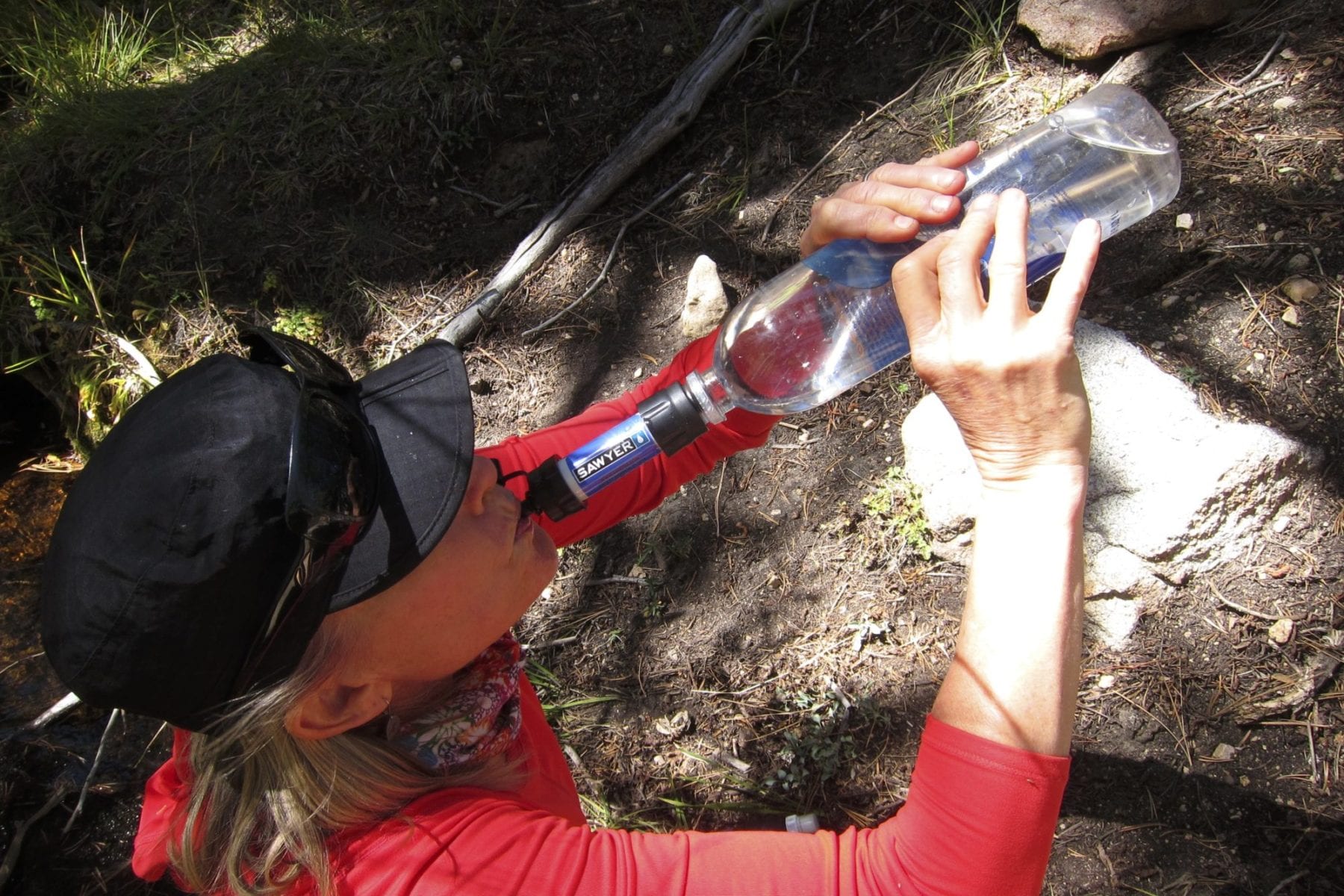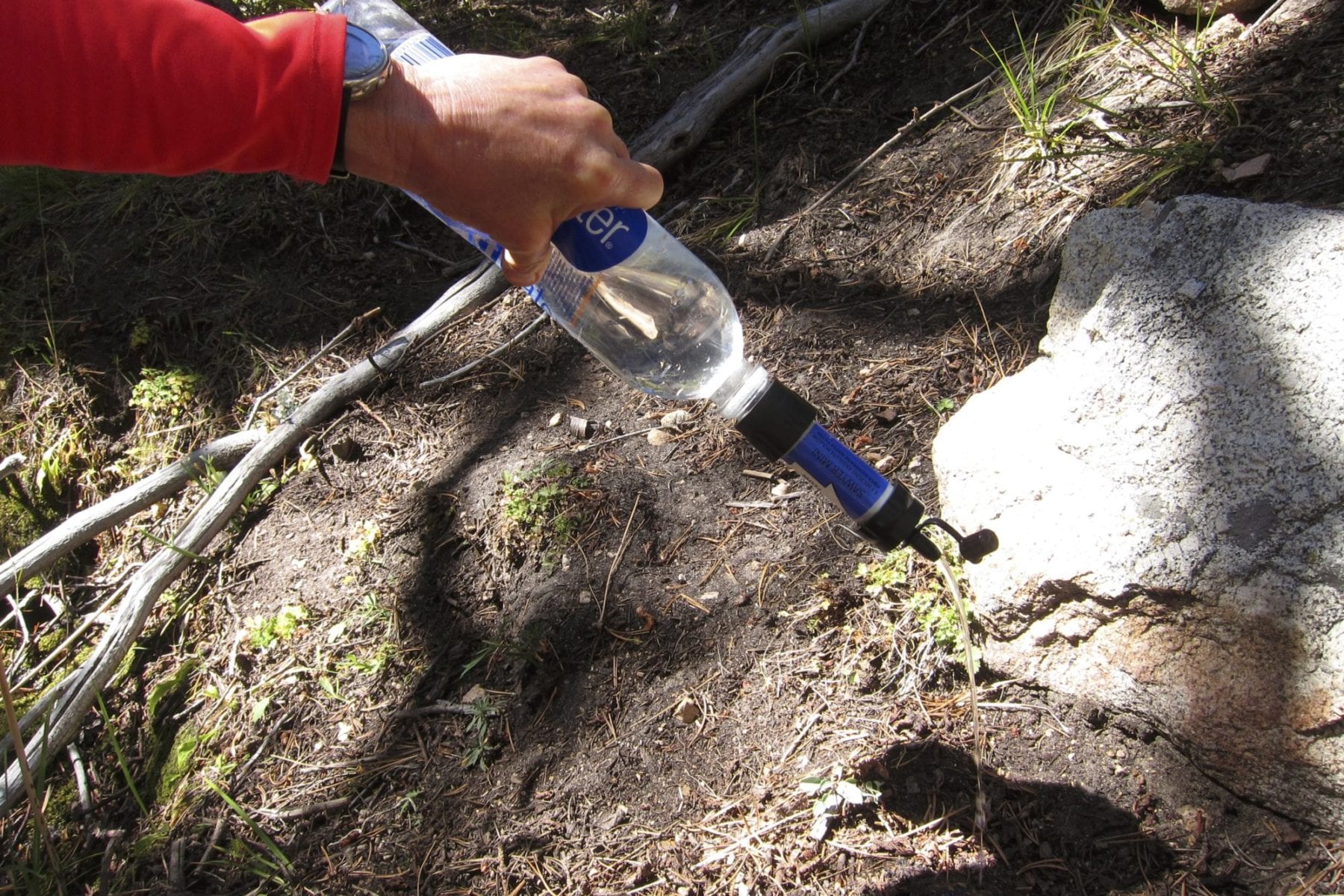 I think the biggest plus for me is this little filter is stress-free. I feel confident that I will stay healthy and it works. Love it.
You can pick your own Sawyer MINI at Amazon and of course ya gotta have the 2-liter bag.
Still not sold? Check out these excellent reviews.