"What I say is that, if a man really likes potatoes, he must be a pretty decent sort of fellow."- A.A. Milne
Eating gluten and dairy free on the trail this summer proved easier than I anticipated. For the large part, I found substitutes that fulfilled me that were far more nutritious. I would like to say I never cheated, but I did once in a while and often in trail towns. In fact I could often be spotted eating  Three Musketeers, Butterfingers, Skittles, and Starbursts. But for the large part I ate gluten, dairy, and junk food free.
I am excited to bring you my new Pinterest board "Trail Food – Gluten and Dairy Free" featuring my favorite foods from this summer.  I have added notes to each pin for details, links, and how-tos. Just click on the board to get started. Questions? Just ask in the comment section below.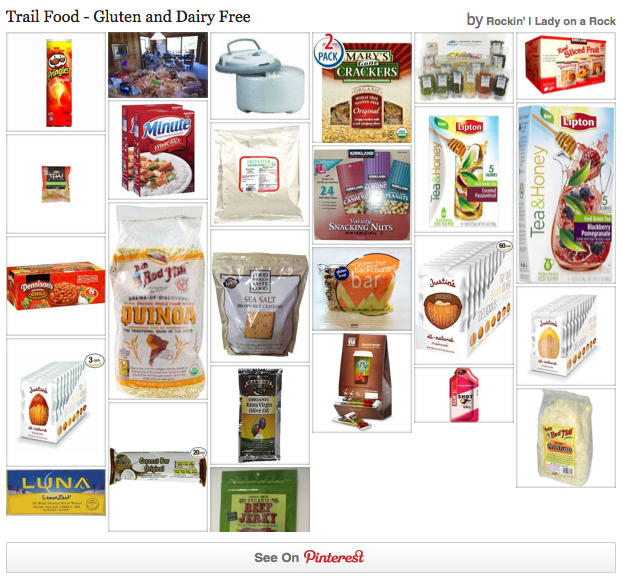 Continental Divide Trail Part 4
Lander WY to Dubois WY – July 20-28, 2013
Have fun hiking through the breathtaking Wind River Range in Wyoming in the part 4 video/slide show of a 5 part series.
To view all photos in high-resolution from this CDT section visit the link below:
Hey hikers what foods worked for you this summer?