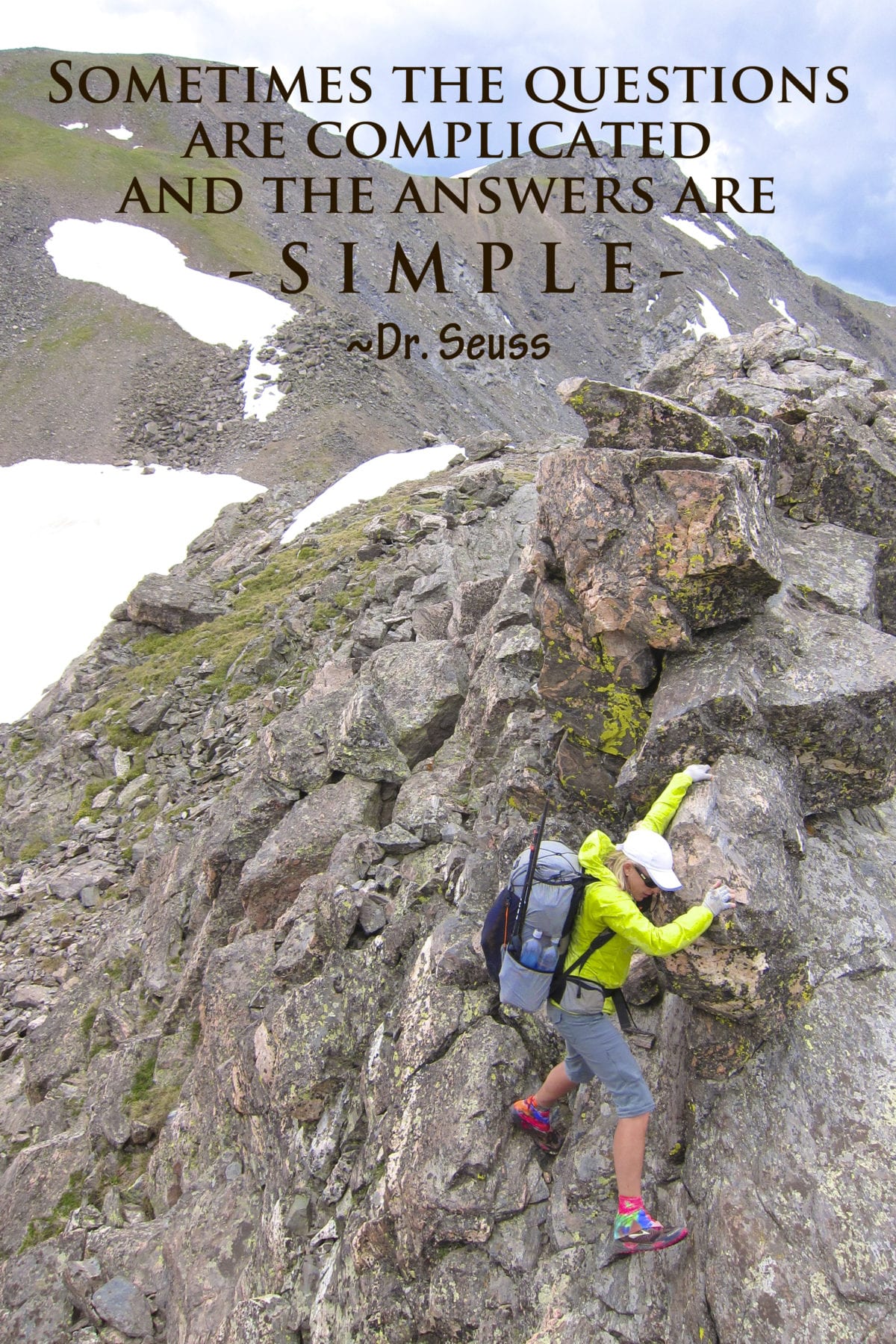 A big advantage of living and hiking on a long trail is the simplicity of just about everything. The main focus really comes down to water, food, navigation, and shelter. All essentials are literally in the pack on your back. All gear has a home where it is packed away each morning. Everything is simple.
After completing my long hikes over the last few summers, I have attempted to simulate that simplicity into my daily life. I have not been successful.
After coming home from hiking 1200 miles on The Continental Divide Trail this summer, I looked around and wanted less clutter, less stuff, and more routine. I craved the calmness, priorities, and consistency the trail freely provides.
Shortly after coming home, I listened to one of my favorite podcasts, "Beyond the To Do List" hosted by Erik Fisher. In the podcast Erik interviewed Dan and Vanessa Hayes from the website and podcast  "Simple Life Together". Every week Dan and Vanessa give super helpful tips on organizing and technology for leading a more simple life in a complicated world. I listened to the first 2 episodes of Simple Life Together and was hooked. motivated, and committed to simplifying, organizing, and getting rid of the excess clutter in my home and work life. I hope to keep you posted on this project and my need to keep it simple and keep it light. With the help from Dan and Vanessa, my husband and I are now in the process of this journey, one step at a time.
Continental Divide Trail Part 2
Breckenridge to Colorado/Wyoming Border June 24-July 9, 2013
Experience the high mountains and alpine tundra of Colorado in this part 2 video of a 5 part series. Enjoy!
To view all photos in high-resolution from this CDT section visit the link below:
I would love to hear your ideas on how you keep the simplicity of the outdoors in your everyday life.