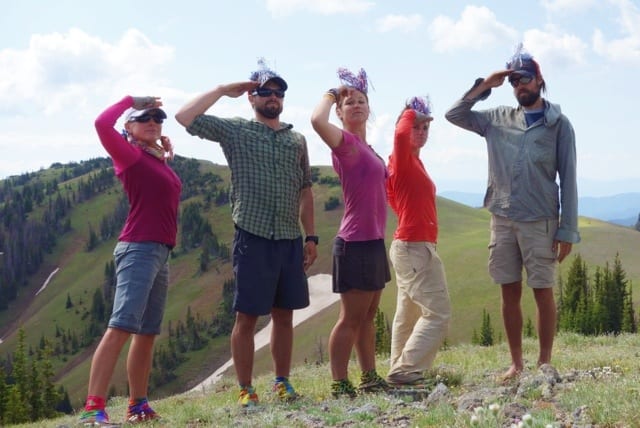 Troublesome Pass to Indian Creek
25.7 miles
There is nothing better than being silly and having fun in the wild after a wet and dangerous day. Don't you think?
Summary of the day:
-Thank you America. I love you.
-Dried out wet gear
-Took wrong turn and had to cross-country with Drop n' Roll 1 mile uphill with swarms of mosquitoes
-Lost my only water bottle (it torpedoed down the cross-country)
-Dirt road walk for 14 miles
-First herd of cows on the trail (lots of fresh cow pies)
-Water source for the night was cow poop and beaver water
-Stryder for the first time I have seen was cranky and tired from mosquitoes, heat, and not enough breaks. Oh and his pack was rubbing his back. It really was a historical moment. He is a great guy.
-It is raining on my tent and I am hot and sticky from the humidity.
-Tomorrow we are going into Steamboat Springs for resupply and a zero day. This is a blessed team. Yaaaaay.