"In the Spring, I have counted 136 different kinds of weather inside of 24 hours." — Mark Twain
Squaw Lake Intersection to Ute Creek
20.2 miles
Camping at over 12,000 feet has challenges. Number 1, it is really cold at night. So cold that if you leave your wet shoes outside your tent, I did, they become frozen bricks in the morning and are impossible to put on. They actually remind me of the little cast shoes that was popular years ago. Solution… hold them over my Jet Boil stove to thaw them enough to shove them on. It is painful. Tomorrow night I am going to put them in a garbage bag inside my tent. Lesson learned.
The weather pattern has been very consistent every day with beautiful clear skies in the morning and cold, cloudy afternoons with light snow flurries. This makes for VERY dramatic skies.
Today we rounded a mountain and beauty beyond belief welcomed us. Turquoise lakes, lush healthy trees, meadows, and pointy colorful mountains. The trail was even clear of snow for long stretches.
In the late afternoon, Wired was entering a bushy area ahead and a large moose was blocking the trail. We had fun carefully watching for a short time. This is wild country. I am happy.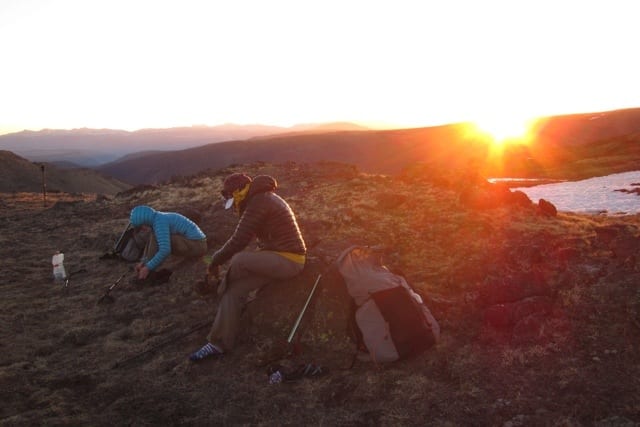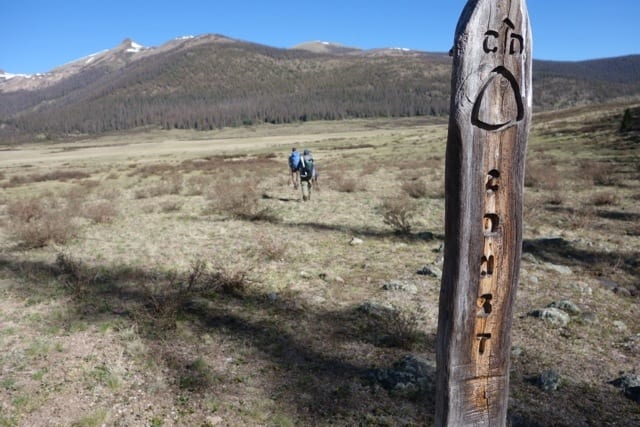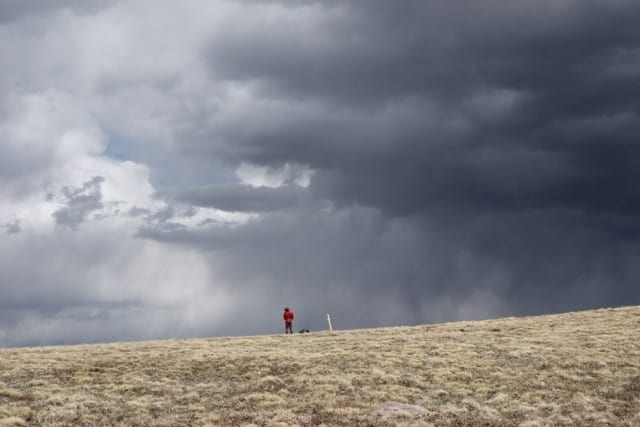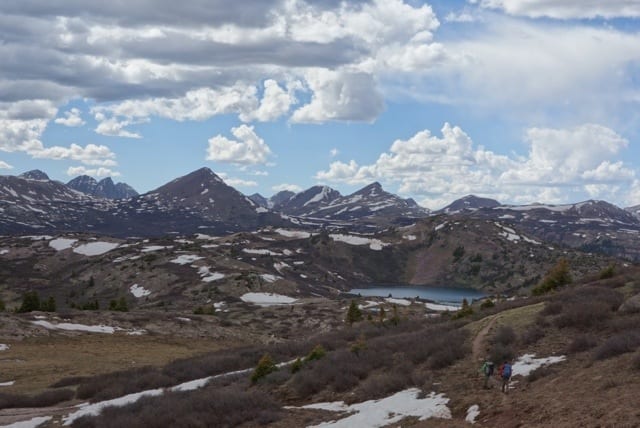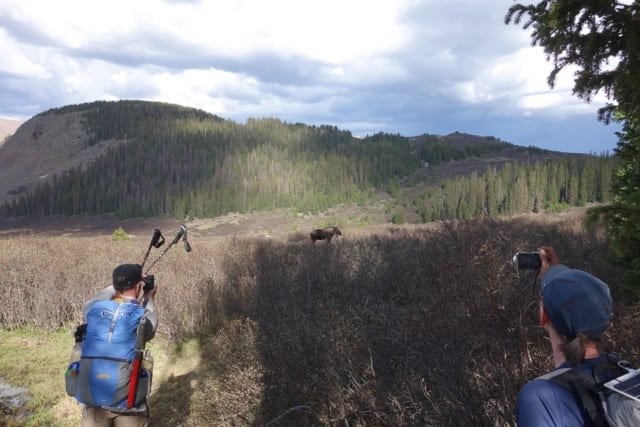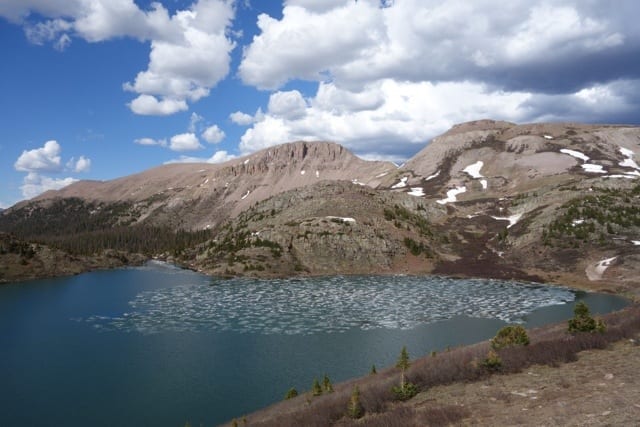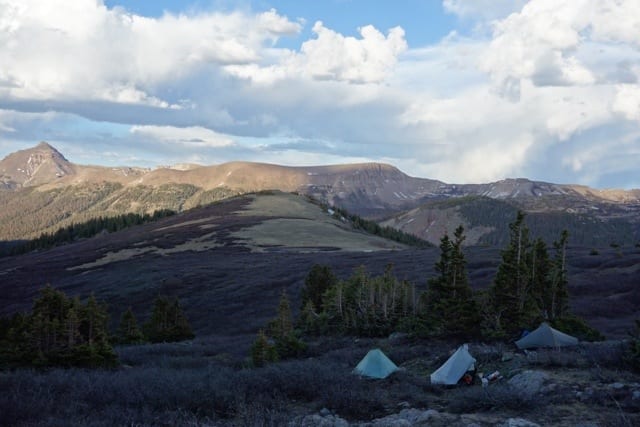 <a