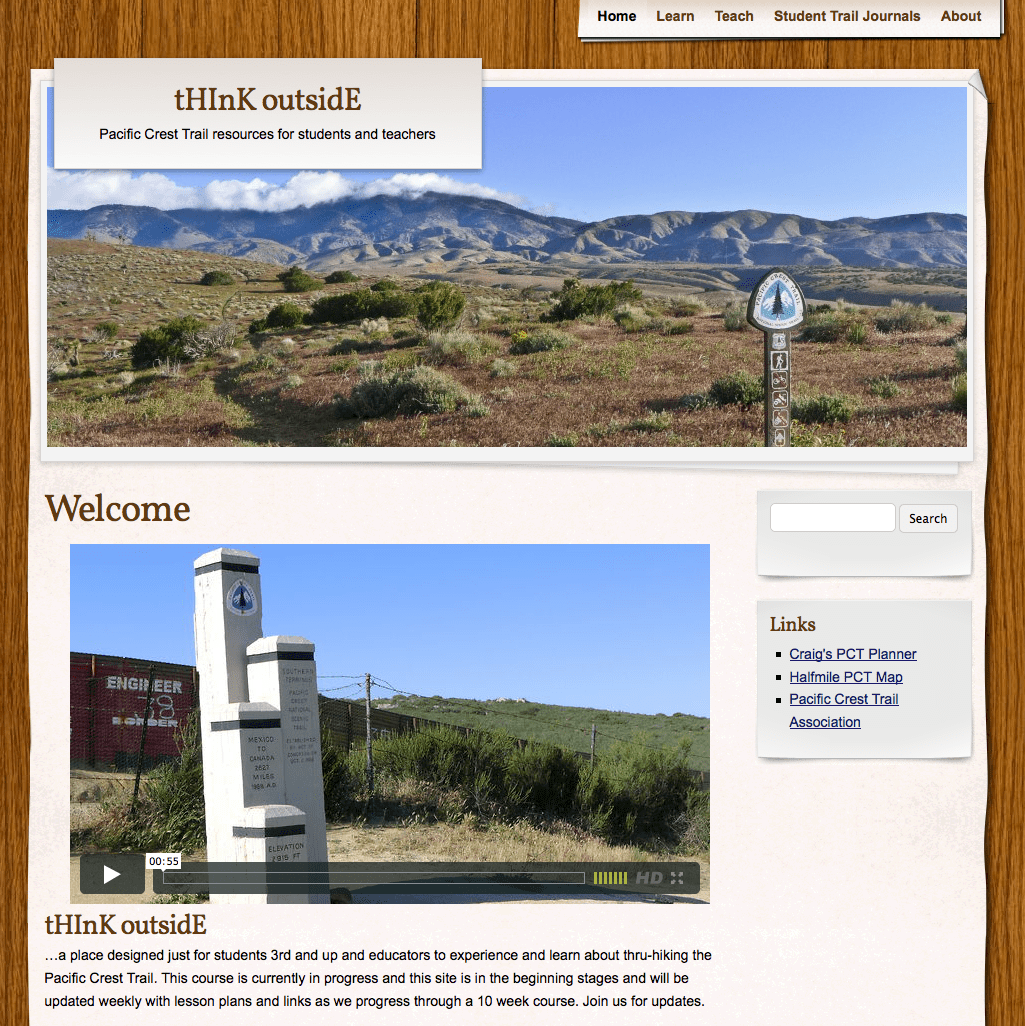 Facebook to the rescue. A few weeks ago, I posted the name of my new curriculum project with help the from my Facebook followers. In the next couple of months I have the pleasure to teach a 10 week course about the Pacific Crest Trail to students 6th-8th grades. Students will be exploring a variety of topics using technology, field trips, and media focusing on: navigation, survival, gear, trail maintenance, environment, physical preparation, and food. I have created companion website designed just for students and teachers to experience, learn, and teach about thru-hiking the Pacific Crest Trail.
The website is in the beginning stages and will be updated weekly with lesson plans and links as we progress through a 10 week course.
Join us for updates. Mrs. Rosander's aka Rockin' notes from our first class:
January 25, 2013
PCT Bound
What an amazing and inquisitive group of students have joined this class. It is going to be a blast sharing what I love and my passion. Our first 1 hour class together was an introduction to all things PCT that started out with an iMovie video trailer I created from my PCT experience to get the kids excited about our upcoming new adventure. Boy did they zone in on the 6 million steps. During the class we focused on PCT Fun Facts, Southern and Northern Terminus, hikers/trail names, trail angels, and trail journals. All the student info, pics, and links needed to teach this class are on the PCT Bound web page. A teacher lesson plan page is upcoming and will be available soon.  The kids even posed for a beginning photo at their very own tHInK outsidE terminus and started student online trail journals.
BTW: I have a special CD Calendar for the next person to Like my Facebook page. It is a special number…