The phrase "do not be afraid" is written in the Bible 365 times. That's a daily reminder from God to live every day being fearless.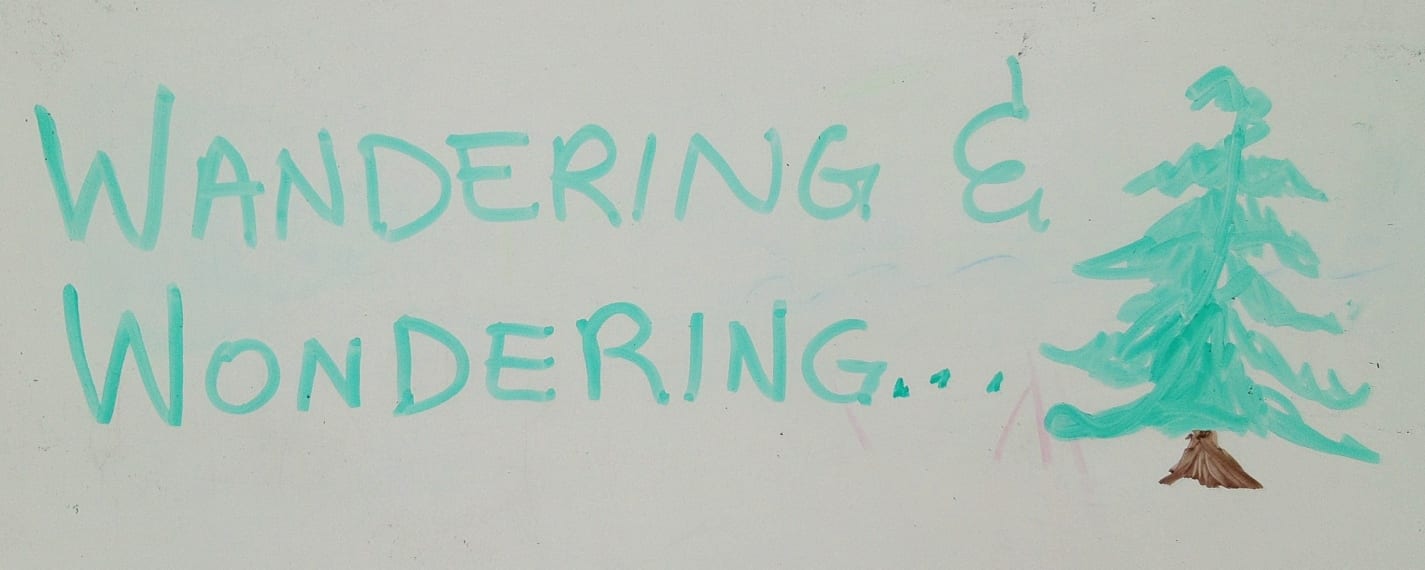 PCT Mile 1854 to mile 1858 plus unknown miles cross-country to Diamond Lake
Daily total = Unknown miles
I don't even know where to begin. Giving up is not something I do often. But one thing this trail has taught me is to be aware and listen to my inner voice. Especially when the voice whispers, "Stop this, it is wrong and dangerous."
I had a great night. After being on the trail for some time my body has a new rhythm and the every day nagging aches and pains are less bothersome. A natural sequence of daily routines has become automatic. It is at this point the thru-hiker emerges.
I knew I would be encountering solid snow early on because the route through the Mount Theilsen Wilderness travels up to 7400. My experience from yesterday led me to believe that solid snow started at 6900 feet. This is everywhere, not just on the typical north side of the mountains. The ranger at Crater Lake said they had a late winter and a very cool and rainy spring, hence the snow. He thought it might take another month for the snow to melt. My strategy was to go at least 25 miles in and see how it went.
As the morning continued, the trail was progressively harder to follow with no evidence of any one having passed before me. I soon was frustrated and simply picked the best route rather than to try following the trail.
I know this is not a new fact, but Oregon has A LOT of trees of all sizes and they are scattered everywhere. When it snows the small ones just kind of lay down ready to be unleashed at any moment. The little trees simply spring back into place. I now call them mouse traps. The hiker steps anywhere close to them and they spring to life, cutting and bruising the daylights out of the traveler. At least that is what happened to me.
After a few miles I was bleeding, one knee was hurting, and my wrist ached and I had not even fallen. After turning a corner and the distant view was clear, all I could see was snow under trees for miles, I knew I needed to turn back and find a way out.
Using Halfmile's paper map combined with Topo Maps on my iPhone, I charted a cross-country route down to Diamond Lake plotting way points on my iPhone. This usually is a very bad idea in the back-country going off trail, so I hiked up the mountain for just enough service to text and let Wired and my husband know at what mile I was leaving the trail and where I was heading. I would not have left the trail if I was unable to notify someone of my intended route.
It took a few hours picking through downed trees to make it to highway 138. After road walking south for a couple of miles, I walked into the Mount Thielsen trail head parking lot. A group of hikers were there and I knew to ask for help. It turns out they had hiked in and had to turn around because of snow and were trying to decide what to do. They were very helpful and gave me a ride to Diamond Lake Resort. After looking at maps, I determined it was safest to come back to Southern Oregon in a few weeks.
The group offered to give me a ride back to the now stormy Crater Lake where I could get transportation to where I needed to go. I know I am so being watched over.
I weighed out all of my options: going south bound in Oregon from the Oregon-Washington border (I have always hiked northward), skip up to where there is no snow in Oregon (but I would be too early to hike Washington, they got a lot of snow), or go home to my super loving husband. Not a hard decision. So back I go home by trolley and train.
I am really bummed and bruised, but so very thankful for my safety, support of so many people, and for the opportunity to even be on the Pacific Crest Trail. It is early in the summer and what better opportunity to get in some climbs and visit my grandkids before hitting Oregon again.