I went to the woods because I wished to live deliberately, to front only the essential facts of life, and see if I could not learn what it had to teach, and not, when I came to die, discover that I had not lived.
~Henry David Thoreau
After hiking in the Southern California desert over the past 2 months, my gear needed cleaning and repair. My down bag is now clean and fluffy, the Neo Air mattress hole is patched, Gossamer pole strap fixed, and everything that could be cleaned smells great. I have packed 11 resupply boxes addressed to myself to trail towns along the PCT and have my last batch of spaghetti in the dehydrator.  It seems as though I have cooked, bagged, and bought food forever. The homemade dehydrated meals, fruits, and vegetables so far have been delicious.
After processing all that I have experienced on the trail so far I thought it might be nice to have a summary of the miles I have traveled on the Pacific Crest Trail:
If you are a section counter, I have completed:
California Sections A, B, C, D, E, F, G, H, I, J, K, L, M and Sections P, Q, R
Oregon Sections A, B, C
If you are a mile counter, I have completed:
1593.7 miles of the 2663.5 miles of the PCT
If you are Rockin' (that is me) I have passed through:
Many wilderness areas, national parks, national forests, canyons, mountain passes, tarns, and lakes. Visit the Pacific Crest Trail Association Fun Facts web page for cool data on the trail.
This summer I hope to walk the rest of California and Oregon. If I am feeling strong and life is good at the border of Oregon and Washington, I am going to just keep going to Canada. Who knows I just might finish the whole PCT in the next 2 months! Here are maps of what my path of 1,069.8 miles to walk looks like: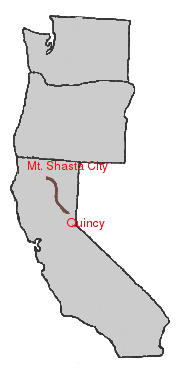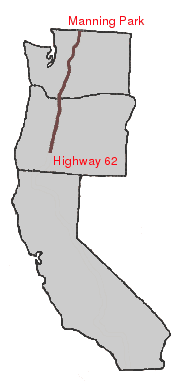 Silly Chili, Eastern Sierra Transit, Arrow, Amtrak, and Crater Lake Trolley are my Trail Angels and will be assisting in transporting me to get to and from the trail. Hopefully in some sections I just might have some company along for the walk from Wired, Silly Chili, Dan, Skyward, and who knows who else will join me.  My emotions now are very mixed. I am feeling so excited, but scared to death at the same time. I will be hiking ahead of the main pack of PCTers, so the trail will be solitary, but I am used to that.
While I am on the trail, I journal from my iPhone using iPhone photos and post blog entries when I have cell service. iPhone photos are not the best quality, but I think it IS super cool to have the visuals. Also, you can track me by clicking Track from the menu at the top. You can zoom in or out and view different types of maps. Very cool. This year Google Maps even has the PCT on the map to follow! I will be updating this map when I have cell service.
Just want to take and moment and thank all of you for following along. I so appreciate your support and cheering on. It is the difference sometimes between quitting and go on. Again, thank you and hope your summer is active, full of smiles, and of course outdoors.
Rockin'