I confess I am not a cook. Should be, but noooo. The whole process of cutting, mixing and measuring multiple ingredients, cooking, and then of course the clean-up just stresses me out. With the plethora of cooking shows, food blogs, and books readily available on the subject, I KNOW I am very much in the minority. My weird ideas on food preparation is probably one of the biggest contributors to my love of backpacking. Food in the backcountry is simple, planned out ahead of time, has no real measuring, is always beyond delicious, and requires no real clean-up. Magical.
Unfortunately, this creates an ongoing problem for me. I am not a vegan or vegetarian, but I do eat organic food, very little red meat, no milk products except cheese and ice-cream, lots of fruits and vegetables, some chicken and fish, and most of all I try to buy good quality non-processed foods. I think that is why halfway through last summer's thru-hike, I dumped my stove and ate my lunches for dinner and supplemented with fresh food from convenience stores at resupply locations. My favorites were: apples, salad in a bag, hunks of hard sharp cheddar, loaves of bread, deli meat, chips, tortillas, carrots or any other raw vegetables I could buy, and bagels.
This change happened suddenly and I recall the exact moment. I was cooking dinner on a ridge with an awesome view of a sapphire lake in northern California. As I was starting to eat my super delicious Loaded Baked Potatoes (the whole package) and a serving of Mary Jane's Organic Freeze Dried Black Bean Flakes, I read the ingredients and was horrified at the amount of sodium I was ingesting in just one meal at the end the day! 2000 mg. in the potatoes and 530 mg. in the beans. Granted, hikers do need to up their intake of salt during hiking, but I am not so sure an influx of more sodium than I usually eat in a few days at home ingested at one sitting is good for my heart, blood-pressure, water retention, over-all wellness, and sleep.
Through the years I have purchased excellent tasting organic freeze dried dinners, but in researching the sodium content in my favorites, they also contain a ton of salt my body does not need.
So here I am…ready to embark on the adventure of preparing low salt, organic, good for you, dehydrated dinners. I am scared to death. I think I would rather face down a bear or an aggressive rat. Yep sireeeee.
Here is my current arsenal to get started: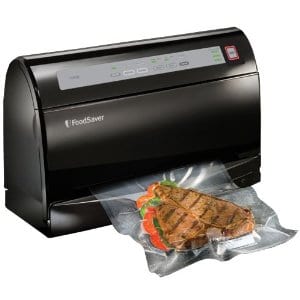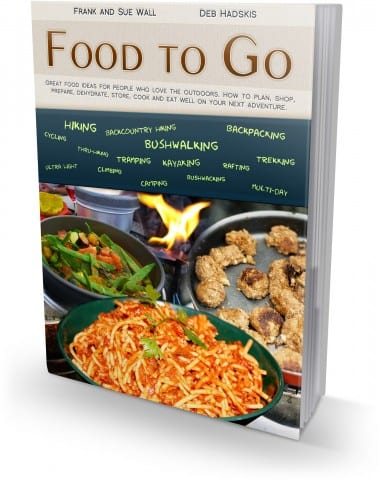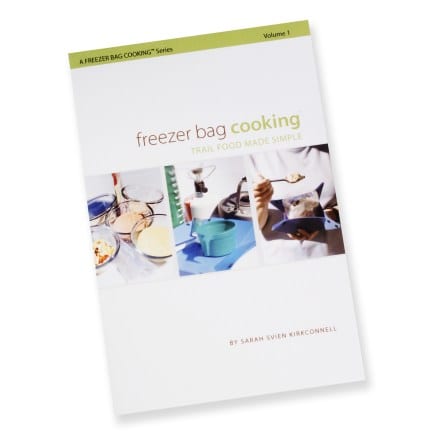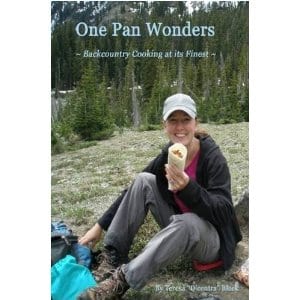 Calling all backpacking dehydrators out there, I am requesting your help and asking for your favorite recipes, tips, how-toes, mistakes, websites, anything to ensure my success. I do ask that recipes be as simple as possible. Experience has taught me that if I have to mix more than say 8 ingredients, I quit and eat a hunk of bread, cheese, and carrots. I will be sure and post updates.