Clearing cobwebs from the head is one of the best ways to start anew.
~buzzle.com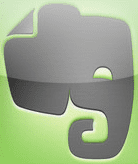 Evernote is a free online personal organizing assistant that keeps information in one place by syncing seamlessly with my computers and iPhone. It is like they all talk to each other without me even telling them to. Where ever I am I can access my online or saved account to quickly view my notes, Word, Excel and PDF documents, and ideas. If I want to remember something new that I see while out and about, I can add a new note with my iPhone app by taking a photo, creating a voice memo, or simply typing. Evernote also works with Windows, Mac, iPad, and smartphones. They also have very helpful tutorials to get started online. It is magic.
I have used Evernote on and off the trail for two years. Planning trips with Evernote's help is a snap. Keeping track of gear and food lists, resupply itineraries, expenses, wilderness permit reservations, or a Backpacker Magazine article is now stress-free. In the past I often asked myself questions like: where did I see that trip report or I know I saw a map with GPS coordinates or where did I see that great deal on gear or where did I buy that piece of gear that I need to return or how did that gear expert make that or I just know I saw a gear review on that or where should I go this weekend or????????…well you get the idea. Going right to Evernote saves time and frustration, and as a result I am able to get out more.
How I use Evernote for my outdoor pursuits:
– First I created a Stack Notebook titled "Hiking" and then I stack Notebooks under it labeled, Backpacking Food, Gear Ideas, Gear Receipts, Gear to Buy, Guidebooks, Hiking How To, MYOG, PCT, Trip Itineraries, Blog Post Ideas, and Trips. Then when I see something online I save it to one of these Notebooks.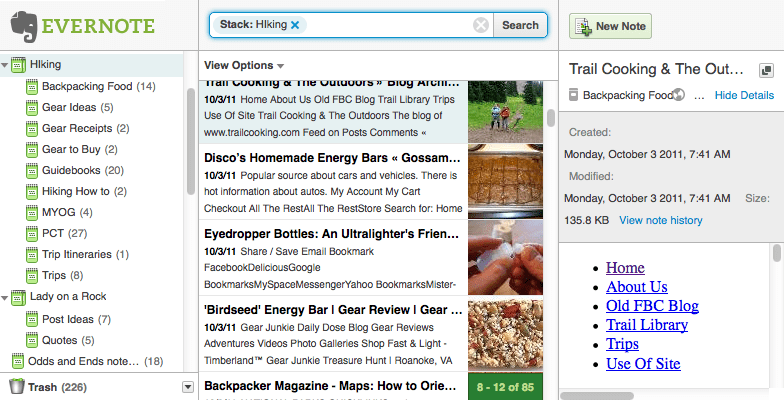 – I love maps and information while I am out on the trail, but do not like carrying all the weight of the paper. I scan information I need for the trip at home and add it to Evernote. That way I can read about plants, animals, history, and fun facts on my i Phone. My favorite is to read about the next day the night before in the tent. Note: I DO recommend carrying back up paper maps on the trail in case something happens to the i Phone.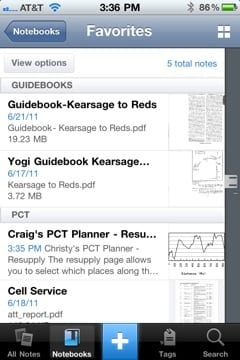 – I store ideas for on the trail journal writing, like quotes and important things I want to remember or talk about. BTW: Evernote saves information on the iPhone until cell service is available, then it just automatically syncs accounts.
– Recently, I started adding notes directly from my email. This is HUGE! I wish I would have done this all along. It works like this: get your special email address from your account setting in Evernote, when you have an email you want to save, say a Backpacker Magazine article on knots, just forward the email to the Evernote address and voila it is added. What is cool is you can also tell it what notebook to be added to by adding to the end of the subject line @ and the notebook you want it added to. Example:
@Hiking How To
-Reading hiking blogs is a favorite of mine. I use Google Reader. In the past when I found a blog post that I wanted to revisit, I would star the blog entry. The problem with that was it just one more place I had to go and find information that I needed. Now I just add the post to Evernote with the Firefox Evernote plug-in!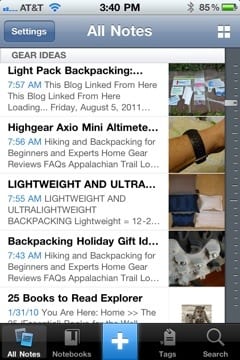 – When I am outdoors and see something I want to remember or identify say a mountain, bird, or flower, I can quickly take a photo and add a voice description in Evernote. Then when I have access to more info at home I can look it up.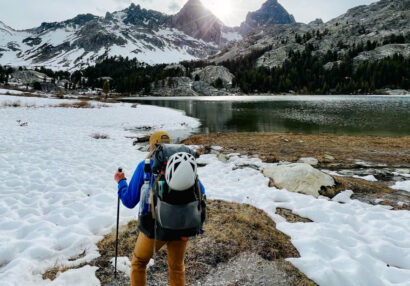 – Evernote also has a very handy sharing feature which is really helpful to distribute trip information with fellow hikers or for contact people at home. Just share the notebook and you can specify whether they can add or edit the notebook.
Extra Tips:
* I carry my i Phone on every hike. This is not necessarily for the cell phone service, but for GPS, maps, and route directions. For longer trips, I carry the Powermonkey eXplorer Solar Charger and keep my i phone on Airplane Mode to save battery power.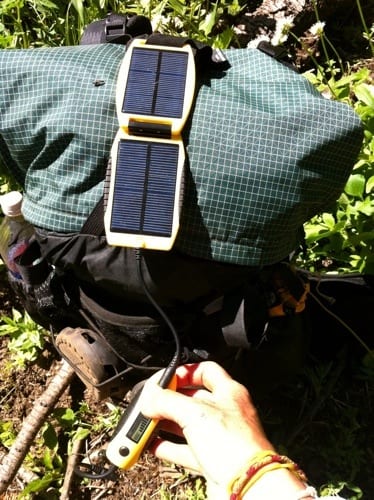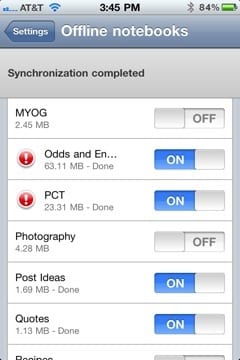 * Be sure to download an Evernote app/plugin for your browser, smart phone, and even better if you have a Mac add Evernote to your Dock in the App Store. All are essential tools and are very user friendly.
I feel that I have just scratched the surface of what Evernote can do. How do you keep track of the plethora of hiking maps, articles, gear reviews, and trip reports? If you are using Evernote, how does it work for you?
I guess the bottom line is Evernote helps me to dream big. The possibilities after all are endless.